Bainbridge Bodhi Center Presents…
Rise Up:
Spirited Songs, BodySinging and Creating Beauty
SATURDAY, AUGUST 18
10:00 am – 4:00 pm
Location:

Bodhi Center
6717 Marshall Road
Bainbridge Island, WA 98110

Singing is good medicine for ourselves and our communities, especially in these times when it's easy to fall into despair and overwhelm.

Singing embodies many spiritual principles: be here now, the importance of breath, trust, harmony, the flow, acceptance, surrender, openness to the divinity within, and honoring the silence between the notes, underneath the melodies. Singing energizes the body, heals the heart and empowers our lungs. Many of us stopped singing when we were young because we were taught we couldn't hold a tune or told we lacked rhythm.

Whatever your circumstances, Kathryn Lafond and Deborah Milton invite you to restore your musical vitality by joining us for a daylong journey with sound, silence, creativity and celebration. With "pocket songs," improvisational exercises, learning to listen, creative expression and opportunities for meaningful ceremony, we will build a singing community for the day whose enrichment will last long afterward.

Everyone is welcome, and no experience is necessary.
Dances of Universal Peace
SATURDAY, AUGUST 18
7:00 – 9:00 pm
Dances of Universal Peace are meditative, spiritual practices using the mantras of all world religions — including Sufi, Hebrew, Buddhist, Native, and Christian — to promote peace.

Come open yourself to the Silence with gentle body movements. No experience is necessary. The dances are simple and are taught each time.

More information about the Dances of Universal Peace…
Dayaalu Center Presents…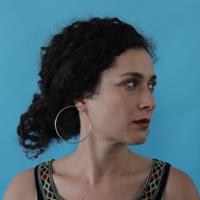 Hymns of the Heart
with Israeli Singer Sophia Tuv
SUNDAY, AUGUST 19
7:30 pm
Location:

Dayaalu Center
159 Wyatt Way NE
Bainbridge Island, WA 98110

Join us for a heartfelt evening as Israeli singer/songwriter Sophia Tuv performs hymns from around the world: Hebrew and Nigunim songs, sacred chants from the Middle East, mantras in Sanskrit and Gurmukhi, traditional songs from Greece, Eastern Europe, Cetchwa and Spanish. Sophia shares her original songs, chants and prayers, and invites us to join her.
"When we sing together we breath together and connect to one frequency."
Cost: $15 in advance, $30 at the door.
Game Night!
SATURDAY, AUGUST 25
5:00 – 9:30 pm
Come and play games or do puzzles
with others in our congregation.
Bring your favorite, or try something new!
As always, we'll have Central Market pizza, snacks, and drinks on sale, with proceeds going to our Youth programs.
Showing Up for Racial Justice (SURJ) Presents…


Open House
TUESDAY, AUGUST 28
6:00 – 8:00 pm
Location:

Around the Table Farm
20322 Pugh Rd NE
Poulsbo, WA 98370

Come and join in celebrating the two-year anniversary of the formation of the Kitsap SURJ group. This will also be a party to welcome more people to the work via our open house format.
All are welcome at Kitsap SURJ meetings. We focus on skills-building, education, community organizing, mobilizing, actions, and more as means of moving white people in our local communities to act as part of a multi-racial majority for racial justice with passion and accountability. Kitsap SURJ holds two monthly meetings, which makes for a total of six meetings each quarter/season.
Dayaalu Center Presents…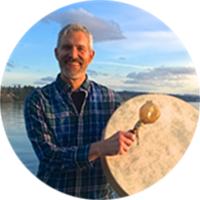 Shamanic Journeying
with Will Whitesmith
FRIDAY, AUGUST 31
6:30 pm
Location:

Dayaalu Center
159 Wyatt Way NE
Bainbridge Island, WA 98110

The ancient art of the Shamanic Journey opens avenues of consciousness that are always available, yet seldom sought.
Join Will Whitesmith for an evening of adventure and fun, exploring the three worlds of the Shaman's universe. You will be introduced to the Shamanic Journey, learning how to access your own greater reality as your ancestors did before you, as well as learning how to support yourself and others in this process.
Come early for a free introduction to shamanic journeying at 6:30 pm – for first timers or folks wanting to know more about this ancient practice.
Cost: $30 (advance registration is appreciated)
Kitsap Aware Presents…
White Nationalism in Kitsap County
SUNDAY, SEPTEMBER 9
2:00 pm
Location:

Engineering Bldg., Room 117
Olympic College
Bremerton

The workshop serves to help us identify and understand white nationalist and white supremacist ideology and groups (including those in our region) so that we can challenge their harmful rhetoric and actions.
The session will provide an introduction to white nationalism (what it is, its origins and activities) along with information on other forms of anti-democratic nationalism (so-called "patriot" and militia types, and anti-Indian groups). Then we will learn details concerning groups active in Kitsap County, and dialogue about what can be done to counter them.

Featured Speakers:
Chuck Tanner, Advisory Board Member for the Institute for Research and Education on Human Rights

Tracy Flood, President of the Bremerton Chapter of the NAACP. She is a lawyer and an advocate.
Building Bridges
FRIDAY, SEPT. 14
7:00 – 8:30 pm

Building bridges with others is a necessity, yet the prospect can sometimes be daunting. Sitting down with the intention to deeply listen, learn, and connect offers us an opportunity to grow.

"Building Bridges" is a bimonthly gathering designed for conversation, connection and community building around relevant topics that inspire passionate, heartfelt sharing with one another. A thought-provoking TED talk, on a topic of current interest, provides a foundation for discussion.

We'll watch the TED talk, and then share our thoughts in facilitated discussion. The intent is not to convince others of our viewpoint but to become more open and curious about our fellow human beings on this earth and more willing to engage with others as we move through our day-to-day lives.
CropWalk

To End World Hunger
SUNDAY, SEPTEMBER 23

1:30 pm Registration
2:00 pm Walk Begins
Location:

Eagle Harbor Church
105 Winslow Way
Bainbridge Island

Join others in our community in this walk to support food justice for all. Proceeds help Bainbridge Helpline House and Poulsbo's Fishline, as well as national and global efforts.

More information
Bainbridge Bodhi Center Presents
Facing Death Without Fear
Using life-threatening illness as an opportunity for spiritual awakening and approaching the unknown with an open heart
SATURDAY, OCTOBER 21
10:00 am – 5:00 pm
Location:

Bodhi Center
6717 Marshall Road
Bainbridge Island, WA 98110

Through music, lecture, meditation and questions, facilitator Dale Borglum will provide a day to help participants apply this mission statement to their own lives.
Imagine facing death
without fear.
Imagine using
a life-threatening
illness as an opportunity
for spiritual awakening.

Imagine approaching
the unknown with
an open heart.

We often resist change
as a natural part of life.
Strength and healing
can be found in life's
most difficult situations.
Facilitated by Dale Borglum, PhD, Founder and Executive Director of the Living/Dying Project, Fairfax, California. The Living/Dying Project offers conscious and compassionate support in the spirit of mutual exploration to those facing life-threatening illness, to their caregivers, to those facing life's most difficult situations, and to anyone committed to spiritual transformation.
The Voice in Silence
SUNDAYS • 9:15 – 9:45 am

Want a little quiet time before "church" or even instead of it?

Meet others in the Harmony Room for inspiration, contemplation, and meditation.

Participants comment that they find the quiet nurturing, rejuvenating and filled with compassionate energy.

All are welcome.
More information on Sound Spirit events…
NOTE:
All events take place at the Suquamish UCC Church unless otherwise stated.