Dances of Universal Peace
SATURDAY, SEPTEMBER 15
7:00 – 9:00 pm
Dances of Universal Peace are meditative, spiritual practices using the mantras of all world religions — including Sufi, Hebrew, Buddhist, Native, and Christian — to promote peace.

Come open yourself to the Silence with gentle body movements. No experience is necessary. The dances are simple and are taught each time.

More information about the Dances of Universal Peace…
CropWalk

To End World Hunger
SUNDAY, SEPTEMBER 23

1:30 pm Registration
2:00 pm Walk Begins
Location:

Eagle Harbor Church
105 Winslow Way
Bainbridge Island

Join others in our community in this walk to support food justice for all. Proceeds help Bainbridge Helpline House and Poulsbo's Fishline, as well as national and global efforts.

More information
Kitsap Aware Presents…
White Nationalism in Kitsap County
RESCHEDULED

Watch for new date and time
Location:

Engineering Bldg., Room 117
Olympic College
Bremerton

The workshop serves to help us identify and understand white nationalist and white supremacist ideology and groups (including those in our region) so that we can challenge their harmful rhetoric and actions.
The session will provide an introduction to white nationalism (what it is, its origins and activities) along with information on other forms of anti-democratic nationalism (so-called "patriot" and militia types, and anti-Indian groups). Then we will learn details concerning groups active in Kitsap County, and dialogue about what can be done to counter them.

Featured Speakers:
Chuck Tanner, Advisory Board Member for the Institute for Research and Education on Human Rights

Tracy Flood, President of the Bremerton Chapter of the NAACP. She is a lawyer and an advocate.
Dayaalu Center Presents…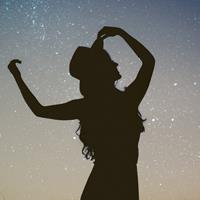 Women's Moon Circle
with ILaurel Marlantes
SUNDAY, SEPTEMBER 30
7:00-9:00 pm
Location:

Dayaalu Center
159 Wyatt Way NE
Bainbridge Island, WA 98110

As a woman, the rhythm of the Moon lives within you. Syncing with this rhythm among kindred sisters activates an unexplained, yet deeply familiar, Magic. It's a time to step into ancient feminine wisdom and out of your hectic life.

A sanctuary is created for you with a come as you are vibe using a combination of movement, relaxation, reflection, beauty, and ritual. The intent is to give you an opportunity to drop into your body, commune with your own voice, re-connect with what lights you up, release what's weighing you down, and call in your heart's desire.

We meet once a month. Please come dressed comfortably with a journal and pen. Cost: $25 – advance registration appreciated
Bainbridge Bodhi Center Presents
Facing Death Without Fear
Using life-threatening illness as an opportunity for spiritual awakening and approaching the unknown with an open heart
SATURDAY, OCTOBER 21
10:00 am – 5:00 pm
Location:

Bodhi Center
6717 Marshall Road
Bainbridge Island, WA 98110

Through music, lecture, meditation and questions, facilitator Dale Borglum will provide a day to help participants apply this mission statement to their own lives.
Imagine facing death
without fear.
Imagine using
a life-threatening
illness as an opportunity
for spiritual awakening.

Imagine approaching
the unknown with
an open heart.

We often resist change
as a natural part of life.
Strength and healing
can be found in life's
most difficult situations.
Facilitated by Dale Borglum, PhD, Founder and Executive Director of the Living/Dying Project, Fairfax, California. The Living/Dying Project offers conscious and compassionate support in the spirit of mutual exploration to those facing life-threatening illness, to their caregivers, to those facing life's most difficult situations, and to anyone committed to spiritual transformation.
Cedars Unitarian Universalist Church Presents…


Deportation
FRIDAY, OCTOBER 29
7:00-9:00 pm
Location:
Conference Room
Bainbridge Island Library
1270 Madison Ave N, BI

What happens to the Undocumented in the current U.S. deportation system?
Cedars Unitarian Universalist Church's Justice Network presents an up-close view of the American deportation system and how it affects immigrants crossing the border as well as those living in our state.
Speakers Katherine Niall and Helen Nissani will trace the steps of deportees, from their capture in Kitsap County to detention in Tacoma, their deportation, and attempts to return to their families.
Highlights of the program include good works by The Samaritans and other humanitarian aid organizations.
This educational event is free of charge. Presenters will highlight humanitarian aid organizations and other 501(C)3 groups that can receive donations.
For more information contact justice@cedarsuuchurch.org
The Voice in Silence
SUNDAYS • 9:15 – 9:45 am

Want a little quiet time before "church" or even instead of it?

Meet others in the Harmony Room for inspiration, contemplation, and meditation.

Participants comment that they find the quiet nurturing, rejuvenating and filled with compassionate energy.

All are welcome.
More information on Sound Spirit events…
NOTE:
All events take place at the Suquamish UCC Church unless otherwise stated.