SCRIPTURE:

Deuteronomy 18: 21-22
You may say to yourselves, "How can we know when a message has not been spoken by the Lord?"
If what a prophet proclaims in the name of the Lord does not take place or come true, that is a message the Lord has not spoken. That prophet has spoken presumptuously, so do not be alarmed.
Matthew 7: 15-23
"Watch out for false prophets. They come to you in sheep's clothing, but inwardly they are ferocious wolves. By their fruit you will recognize them.
"Do people pick grapes from thornbushes, or figs from thistles? Likewise, every good tree bears good fruit, but a bad tree bears bad fruit. A good tree cannot bear bad fruit, and a bad tree cannot bear good fruit. Every tree that does not bear good fruit is cut down and thrown into the fire. Thus, by their fruit you will recognize them.
"Not everyone who says to me, 'Lord, Lord,' will enter the kingdom of heaven, but only the one who does the will of my Father who is in heaven. Many will say to me on that day, 'Lord, Lord, did we not prophesy in your name and in your name drive out demons and in your name perform many miracles?' Then I will tell them plainly, 'I never knew you. Away from me, you evildoers!'"
READINGS:
The most profound insight in the history of humankind is that we should seek to live in accord with reality. Indeed, living in harmony with reality may be accepted as a formal definition of wisdom. If we live at odds with reality (foolishly), we will be doomed, but if live in right relationship with reality (wisely), we shall be saved. Humans everywhere, and at all times, have had at least a tacit understanding of this fundamental principle. What we are less in agreement about is how we should think about reality and what we should do to bring ourselves into harmony with it.
Loyal Rue
How is it that hardly any major religion has looked at science and concluded, "This is better than we thought! The Universe is much bigger than our prophets said — grander, more subtle, more elegant. God must be even greater than we dreamed"? Instead they say, "No, no, no! My god is a little god, and I want him to stay that way."


Carl Sagan
A Story Big Enough for All of Us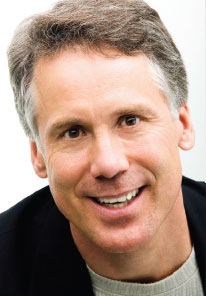 By Rev. Michael Dowd

(9/16/12)

Hear an audio recording of this Sunday's reflection:
Sermon

(format: mp3 audio)